This week is a rewind: Top Ten Favorite Book Covers:
1. Waiting on Forever by Ashley Wilcox
One, I'm super excited to start reading this book for a blog tour that I am a part of. Two, the girl on the cover reminds me of Gigi from The Lizzie Bennett Diaries and I absolutely love her! So, I had to show some cover love for this book cover!
2. Strands of Bronze and Gold by Jane Nickerson
I mean, come on, look at this cover, it is beautiful. And a woman with copper colored hair, you cannot go wrong. Okay, maybe I am a little bit biased ;P
3. Envy by Gregg Olsen
Now, this cover is creepy yet gorgeous! I haven't read this yet, but it has been on my TBR list for quite some time and I simply love this cover!
4. Want by Stephanie Lawton
Again, a redhead on the cover… God, I love it. Yes, I'm biased because I have red hair. But hey, we're far and few between and I love it when redheads prevail. :] I'd love to see more redheads in YA and NA books.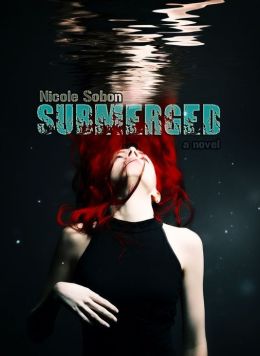 5. Submerged by Nicole Sobon
Haha, I know you're probably thinking: "Geez, Stephanie, enough with the damn redheads already!" But I'm sorry, I can't help it! I have a deep admiration for us redheads :]
6. The Gathering Dark by Christine Johnson
I read the first couple pages of this when it was on a blog tour and I fell in love with it, I'll end up owning it by the end of this month, most likely. But the cover, I love :]
7. Fracture by Megan Miranda
This cover always reminds me of winter and I love the trees and the snow. So, pretty!
8. Red by Allison Cherry
This one is simply for the redheads on the cover. And it reminds me a little bit of Pretty Little Liars. Well the cover at least does.
9. The Murmurings by Carly Anne West
Like, Envy, I love how this has a creepy feel to it! :]
10. The Ruining by Anna Collomore
I love the house in the background. I love the half underwater concept. I think this is a great cover!
What's your top ten this week?
Leave a link below and I'll be sure to check it out!
Related Posts