How to Unbreakup
by
Rebekah L. Purdie
on February 10th 2015
Genres:
Young Adult
,
Contemporary
,
Romance
Pages:
172
Format:
eBook
Source:
Publisher
Goodreads
Buy on Amazon
, 
Barnes & Noble
, 
The Book Depository
First rule of breakups: There's no going back.

For three years, seventeen-year-old Grace Evers has regretted breaking up with Sage Castle.

That day, she lost her boyfriend and best friend. And let's be honest, it's impossible to just be friends with the one person who gets you, faults and all, and loved you anyway. It's impossible not to think about how it felt to be held by him, or the way he looked right before he was about to kiss you with the most perfectly yummy kiss goodnight.

And now that things are over between them, they've become strangers to one another. Sage won't even look at Grace, let alone talk to her!

Breakup life sucks and Grace is utterly miserable, doing whatever she can to ease the pain of losing Sage. She's spent the better part of high school pretending to be something she's not and hanging out with people who probably wouldn't notice if she wasn't there. Crappy dates, backstabbing friends, and Sage's cold shoulder have taken their toll.

So when her parents propose going away to their house on Lake Michigan for the summer, Grace is thrilled. No more massively bad dates with horrible kissers or lunch with frienemies. Just three months of swimming,
hiking, and relaxing before senior year starts.

But when Grace learns Sage and his family will be joining them, she readies herself for a totally awkward family vacation of disastrous proportions. How can it be anything but awful if Sage won't even acknowledge she exists?

This is it, Grace's last chance to get Sage back and unbreakup.
So first things first, this book made me miss playing soccer. This was an adorable read. It was an easy read and very enjoyable. I basically (almost) read it in one sitting. This was my first Rebekah L. Purdy book, but it won't be my last. Because this was just too cute. And definitely spoke to my inner nerd. 🙂
This book is about regrets and finding yourself. That's what Grace does one summer. She finally decides to fix her regret and get her ex-boyfriend back because she ended things with him for the wrong reasons and it took her 3 years to realize that he was the one. During this journey Grace goes through some self-discovery and finds herself again. The one she lost when she lost Sage (who is super adorkable by the way!).
Grace Evers is super relatable. She makes mistakes. Has regrets. Loses herself for some popularity. Then one day, she decides that she wants her old self back. Everyone encounters at least one of these problems, if not all of them, at some point. Her best friend Lyncee, I loved. And I loved hearing about her babysitting horrors. I also really liked Allie, Sage's sister, and the rest of their quirky families.
Sage Castle. Super cute. Nerdy. Lovable. Protective. Athletic. Tall. Caring. Sweetheart. All around nice guy. And he does not finish last in this story! However, whatever he saw in Lila, is questionable. Because that girl was all looks and no personality. But at least that didn't last long. 🙂
This book is a great summery read. (And, yes, I realize that it is still winter out and that there is like 30 inches of snow on the ground but it made me feel like it was summer. 🙂 And I loved that it took place in Michigan because that's not too far away from me. 🙂 Ultimately, I loved the characters. I loved the story. And if you want a quick and cute contemporary novel with a journey of self-discovery, then you should definitely pick this book up and give it a shot.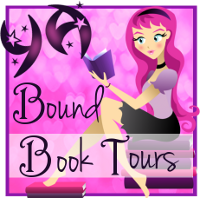 Let's talk about it. Did you read How To Unbreakup? Or do you want to? Leave your thoughts in the comments! 🙂
Related Posts